About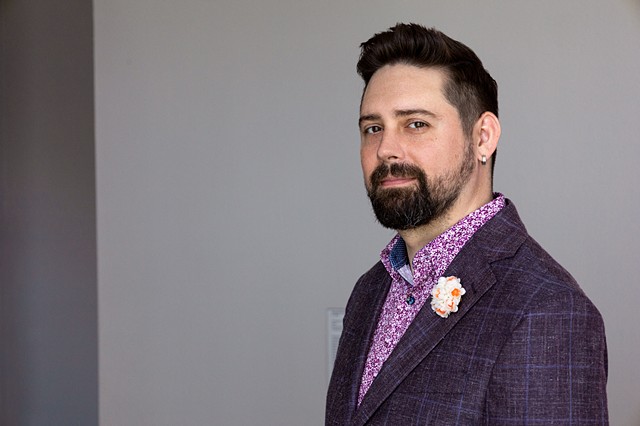 Kyle Herrington is a curator and mixed media artist originally from Indianapolis, Indiana.
Kyle has been curating professionally for over 14 years, focusing primarily on projects that center the work of emerging, underrepresented, and queer artists and collectives. Kyle holds significant experience serving stakeholders and audiences of community arts organizations, most notably during his 11 years at the Indianapolis Art Center, where served as the Director of Exhibitions and Events from 2014 – 2020. Most recently, Kyle was the Curatorial Fellow and Public Programs Associate for the Fire Island Artist Residency in 2022.
Kyle has organized and curated over 50 exhibitions under a curatorial philosophy that is inherently collaborative and transdisciplinary - drawing upon a multivalent array of approaches, mediums, and scholarship, with exhibitions ranging from solo shows and thematic group exhibits to public art projects. He has also worked extensively with collections, from private holdings to institutional archives and collections such as The Kinsey Institute for Research in Sex, Gender, and Reproduction, Hessel Museum of Art at Bard College, and The Institute for Studies on Latin American Art. Additionally, Kyle has exhibited and written about the work of many notable and highly regarded artists such as Felix Gonzalez-Torres, Roberto Jacoby, Feliciano Centurión, Sable Elyse Smith, Jacolby Satterwhite, K8 Hardy, Mike Kelley, and Tom Burr among others.
Kyle holds a BFA in Fine Arts from Ball State University and an MA in Curatorial Studies from The Center for Curatorial Studies at Bard College.


Photo: Sunny Leerasanthanah 2023