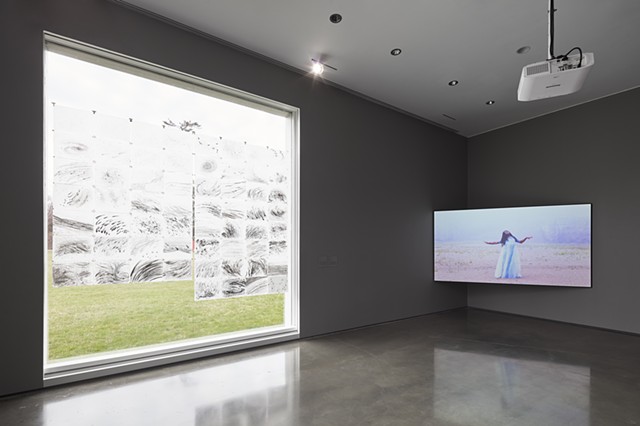 Meet Me in the Middle of Nowhere
Hessel Museum of Art, Center for Curatorial Studies at Bard College
2023
Meet Me in the Middle of Nowhere
Meet Me in the Middle of Nowhere foregrounds the concept of "nowheres" as spaces of queer refuge and world-building. In presenting artworks that interpret, engage, and construct these sites, this exhibition situates "nowhere" as a conduit for poignant explorations of queer possibility and futurity.⁠
Artists: Tom Burr, Felix Gonzalez-Torres, Jordan Ramsey Ismaiel, Jacolby Satterwhite, and Keioui Keijaun Thomas⁠.
Installation view from Meet Me in the Middle of Nowhere, Hessel Museum of Art, Center for Curatorial Studies, Bard College, Annandale-on-Hudson, NY, April 1 – May 28, 2023. Master's thesis exhibition curated by Kyle Herrington. Photo: Olympia Shannon 2023.