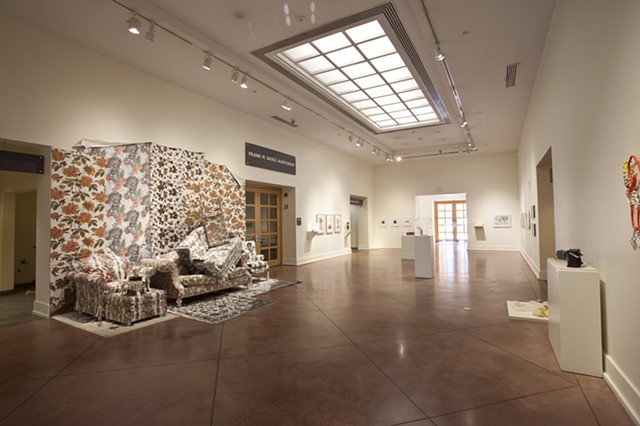 Plain Airs: Contemporary Takes on Reality and Realism
Churchman-Fehsenfeld Gallery, Indianapolis Art Center
2015
Plain Airs features contemporary and conceptual artists from across the country working in new ways with realism and representationalism. As a response to exhibits featuring traditional plein air paintings and highly rendered portraits, this showcase pushes the notions on what realism can be, and explores our perspective of reality through a cluster of distinctive artistic lenses. Expect dynamic interplay between the real world and imagined/constructed realities, new takes on age-old techniques, and a fresh focus on the place of realism in today's art world in this well-rounded and engaging exhibition.
Artists: Brent Owens, Rimas Simaitis, Chris Thorson, Benjamin Rogers, Joe Sinness, Hans Gindlesberger, Anna Kell, Cynthia Gregory, Thom Sawyer, Melanie Vote, Alice Valenti, and Tamie Beldue.
Installation view from Plain Airs, Churchman-Fehsenfeld Gallery, Indianapolis Art Center, Indianapolis, IN, September 25, 2015 – November 21, 2015. Photo: Lisa K. Fett 2015.